On Sunday, I used a new single chain ring. The Aerocoach Arc single chainring.
I explained in 'converting to single chainring' the advantages of removing front derailleur, and inner chainring. For most time trials you only need one chainring, and it looks smoother.
This is specifically used for single ring use and the teeth are longer than normal to prevent chain slip. I don't know if it is possible to slip the chain, but from my experience this year, I've had more chain slips using front derailleur and 39/56 chainring combination than with just single chainring without any front derailleur.
The shape of the Aerocoach Arc single chainring is not completely round, but is designed to provide more power at the start of the stroke when you need it most, before gradually decreasing down to a minimum gearing at bottom dead centre. See Aerocoach Arc for full explanation. Aerocoach claim "The unique time trial specific design will help increase power output by 3-5w, and allow a smoother pedal stroke than normal."
At the moment, there are only 54 and 58 chainrings. Usually, I use 56, but was happy to upgrade to a 58 as 56*11 isn't the best chainline. For a 12 hour TT, I would have been better off with 54, but I got around OK on the 58.
I didn't notice much difference in pedal stroke or pedalling with new chainring shape, but then the 12 hour was different to my typical ride.
If I remember correctly, it cost £150, so not cheap. But, feels a good piece of equipment. I have no means of testing wattage claims.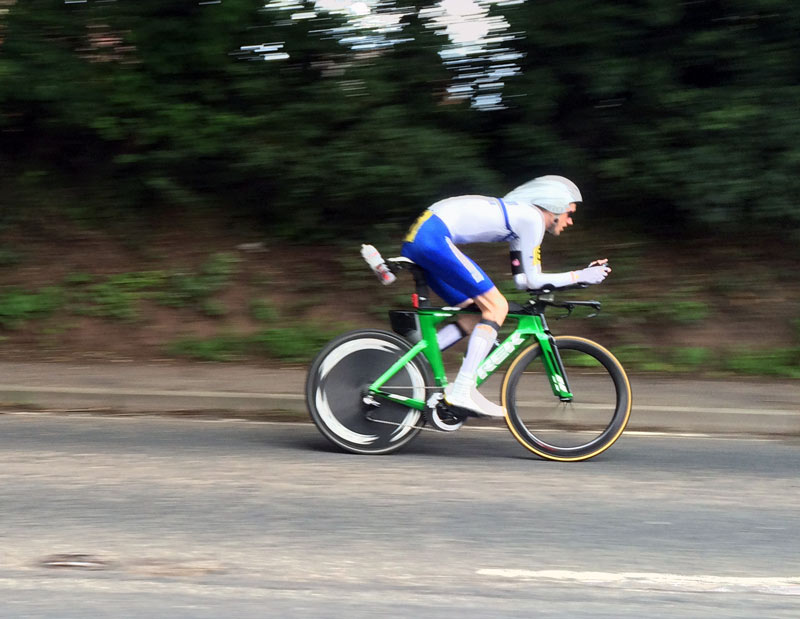 Aerocoach Arc – in stock late July.