Streatley hill is a short and steep climb from the village of Goring on the B4009, heading West. It is used in Reading CC hill climbs and is one of the steepest climbs in the area. It is reached by going through a set of traffic lights on the A329. After a short section of gentle gradient, it becomes steep 12-18% and stays at this gradient for 0.6 km. As you get close to the crest of the hill, the gradient eases off as you reach the summit. The hill climb course uses the steepest 0.8 km, which gives an average gradient of 13%.
Short hill climb course HCC005
The hill climb course starts after the pub car park and misses out the gentler start of the hill. The climb starts at 10%, then picks up to around 15-18%.
Distance = 0.47 miles (0.75 km)
Average gradient = 13%
Max gradient = 18%
Course record = (around 2.16.9)
Strava Link to HCC005
Strava – Hill climb course HCC005 TT
It is similar to the Rake, though a little less steep and perhaps 10 seconds quicker. It is a climb for the powerful, explosive hill climber. You have to get a lot out in a short time. It is also similar to the Cat and Bec hill climbs
Course records
(Up to 2017)
Men – Robert Gough – 2.16.1 (2012)
Women – Maryka Sennema 3.09.5 (2016)
Junior men course record – Peter Bissell 2.42
Tandem Course record – Steward House / Rob Gough – 2.50.9
2020 National Hill climb Championship
Streatley Hill will be the venue for the 2020 national hill climb championship. It will be promoted by Reading CC and will feature closed road. (Facebook page of 2020 event)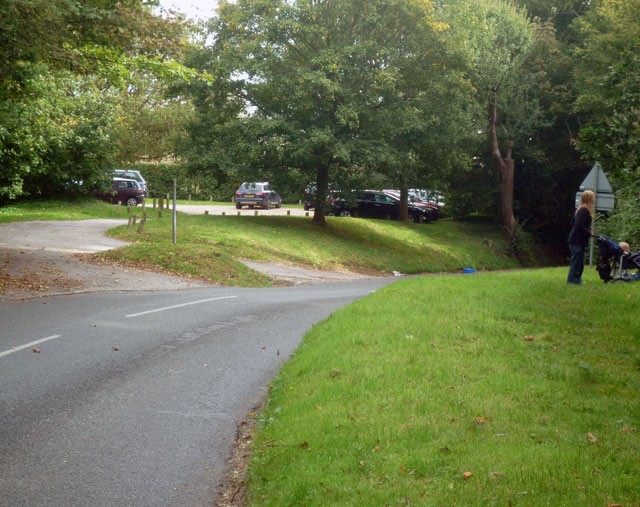 Streatley Hill – Full climb

Location: Goring, Berkshire
Distance: 0.9 km
Avg grade 11.0%
Max Grade: 18.0%
Elev Gain: 104m
Everesting? 86*1.8km = 155 km
My personal best (2.24)
Veloviewer – 100 Hill climbs version

Strava – 100 hills version
Streatley is one of the hardest hills in the area, and made S. Warren's 100 Greatest Hill Climbs (24).
---
Personal notes on Streatley Hill
I've done Streatley hill back in 2004 and 2005 – without any particular distinction. After a long gap, I rode again in 2012. It made good preparation for that year's National hill climb course on the Rake. – which is similar length and gradient. I seem to remember very small field sizes. Perhaps 10-20 riders. Since then hill climbs have become more popular and I would expect a really big entry for the National in 2020.
---
My 2012 Blog from Reading CC event

The start of the climb went well, but as it got steeper, I felt I went down too many gears. I guess the advantage of riding fixed is that you don't have the temptation to lower gears, you just have to keep going. Anyway, I sprinted for line and felt it was a reasonable effort. A minute later, Robert Gough came through the finish and was obviously exhausted from his effort. He really put everything out to again break the course record, setting a time of 2.16.1. He won £50 AW Cycles voucher. From memory:
I was second in 2.24.
Richard Cartland Team Corley was 3rd in 2.27?
Clare Leaver (Zappi CC) was first lady in about 3.12 (which was also a new course record for women)
First junior was Jamil Gaida (Rapha CC) in just under 3 minutes.
On the one hand, I was pleased with my time. On the other hand, it's a confirmation that this 'Rake' kind of climb doesn't really suit my strengths.
But, I can still get more out on a climb, and if I remember my lightweight wheels to the nationals, there's definitely a few more seconds to be gained.
Rob Gough's bike
Robert Gough is definitely a tip for a very good placing in the nationals. It is worth bearing in mind that when Jim Henderson (5* nat champ) used to ride this hill he did a time of around 2.21.
Special mention to Stewart House and Reading CC, who continue to organise the event with great enthusiasm. If you fancy a challenge next year, come along – it's all good fun really. There aren't too many hill climbs in the area so it's great to see it continue.
Previous Streatley Hill Climbs
2004 – 2.38 – 5th/38
2005 – 2.39 – 5th/ 27 winner Rob English 2.21. That year on the Rake I did 2.39 in the national championships. Rob English finished 4th in a time of 2:33.9. It was won in 2.26
2006? Maybe rode, can't remember.
2012 – 2.24 – 2nd. At least I took 14 seconds off pb.
In 2005, my time on Streatley was exactly the same as my time on the Rake. But Rob English was 12 seconds slower on the Rake.
As a rough guide, Streatley could be anything between 0 and 12 seconds faster than the Rake.
Related