It was a great Tour de France. Nearly every stage was interesting, with full on racing the whole way through. I seem to remember years when half the Tour de France was predictable, flat sprint stages, which only came to life in the last 10km. The sprinters union may complain the tour has been ridiculously hilly, with relatively meagre pickings for the likes of Cavendish and Griepel, but for the viewer – classic style one-day races (cobbles, side winds and short sharp climbs) do make for intriguing and interesting racing.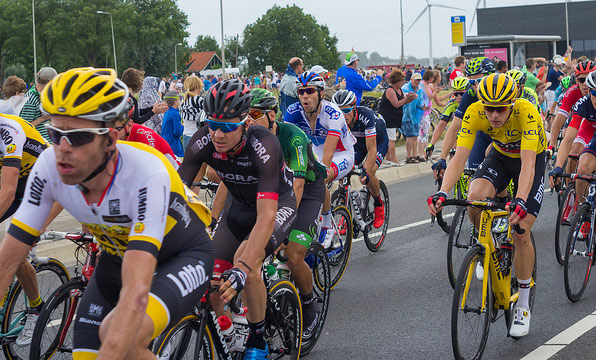 It's hard to imagine that in the 90s and early 00s, the Tour would put on massive long flat time trials. Amidst the near hysteria of Froome taking 60 secs from his nearest challenger in the Pyranees (60 secs he later lost in the Alps), who can forget the days of Indurain putting in six minutes to his nearest challenger in long time trials? Those years of Indurain and Armstrong domination were pretty much like watching paint dry. This year's tour was not quite as finely balanced as we might have liked, but another mountain top finish in the Alps and the tour would have been on a knife edge.
Overall, I thought Froome handled himself well – given the hostility from a minority of spectators and insinuations of guilt from aspects of the media. The sport needs transparency, but it's a sad state of affairs when anyone who wears the yellow jersey can be presumed to be guilty, without any reliable evidence. Without getting too caught up in the thorny issue of media ethics and doping – I tend to leave doping allegations and doping investigations to the likes of independent bodies like WADA, UKADD, USADA e.t.c.
Alpe d'Huez
I read a book on Alpe d'Huez a few months ago to give an idea of the history of the climb – this year's stage was another classic to add to the palmeres of the Alpe. Though, I'm happy to see Chris Froome win a deserved overall victory, the cycle fan in me was also very happy to see the specialist climber attack and drop the yellow jersey – right from the bottom of the climb. It was a really gutsy performance from the young Columbian – he may have been disappointed to finish with a brace of seconds, but he will have won a lot of plaudits for taking the race to Team Sky. Also, I was also very pleased to see a stage win for the French. There is a lot of good young French talent around the top 10; if one of them could make the next step up to be a genuine GC contender, that would be a mouth watering prospect. (and perhaps diminish a certain degree of antagonism to that wealthy British team.)
Just like 2013, Froome dominated an early mountain stage, but both he and Team Sky showed vulnerability towards the end. You can guarantee another brace of summit finishes towards the end of the 2016 Tour route.
Popularity contest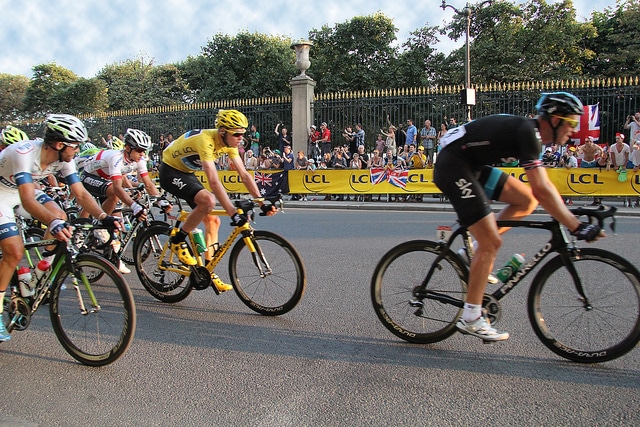 It is said there are two races within the Tour de France – one for the yellow jersey – one for the popularity contest. It is quite rare for the winner of the yellow jersey to also win the popularity contest (even if French, it has to be said). There tends to be a preference for the underdog – the cyclist who is courageous / attacking / stylish, but not too good he runs away with the race. As for style, poor Froome, doesn't get off to a good start.  As much as I emphasise with thin, tall, lanky, gangly types, Froome just will never have the riding style of a Contador or Quintana.
I'm no fan of the Murdoch business empire, but it is still a shame to see the hostility towards Team Sky riders. The French Alps are so beautiful, it's rather unfortunate to have these scenes counterpointed in your mind by roadside spectators spitting and making rude gestures.
It is a hostility that can't entirely be explained by motorhomes taking up a lot of space in the French hotel car parks. Another mystery in the 'popularity' contest is why (a largely unrepentant ex-doper) Alejandro Valverde Movistar receives the most fan mail and is, according to ASO, the most popular rider on the tour.
Away from the GC battles, there were many interesting side shows. A particular highlight was seeing Stephen Cummings take a stage victory for MTN Quebeka on Nelson Mandela Day. If ever a story was scripted, it was that stage. Eritrian Teklehaimanot in polka jersey was also a great sight. It was good to see so much joy from someone just wearing a classifications jersey for a few days.
Then there was the perennially popular contest of how could Peter Sagan manage to finish second in another Tour de France stage? Last year, the tour organisers re-jigged the Green jersey competition to try to reduce Sagan's domination in the points competition. I think if they really want to stop Sagan winning green next year, they would have to start giving  minus points for finishing second. The outspoken Tinkoff boss stated with real seriousness that Sagan was the strongest rider in the race. I hope Tinkoff is not still trying to cut Sagan's pay packet, because if anyone deserved their €300 for finishing the Tour de France, it was Sagan. (every rider who finishes the Tour, gets €300). Lantern Rouge Sébastien Chavanel (Fra) FDJ.fr – took 89 hours – you can work out the hourly pay, if you wanted.
What if?
Whether you ride a 10 mile time trial or a three week grand tour, you can't help but finish a cycle race and start thinking what if?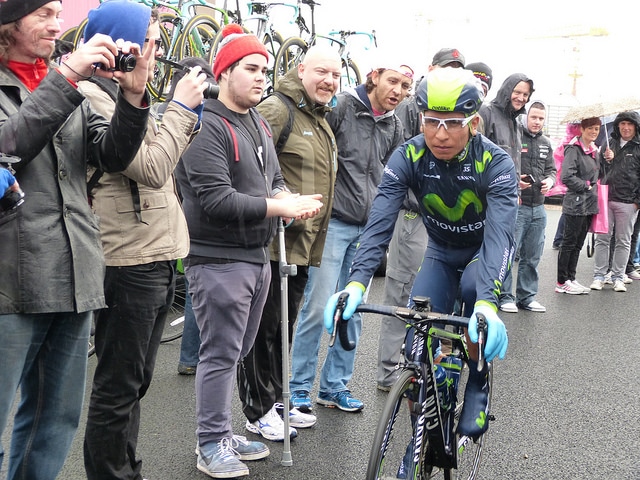 What if Contador hadn't done the Giro? What if Movistar had the tactics and ability to keep Quintana out of the cross wind split on stage two and not lost 1.26 (Quintana lost the race by 1.12) At the start of the tour, Movistar announced they had two team leaders Valverde and Quintana, and despite a very strong team showing (including a gutsy performance from British TT champ, Alex Dowsett) you do get the feeling, they weren't always 100% as committed to keeping their main challenger out of trouble in the first week – as other teams like BMC and Sky. On the cobbles, Quintana was largely left to fend for himself (which was a great ride for a 57kg rider by the way) As a fellow blogger jokes  – it was interesting to watch super-domestique Valverde tagging onto Quintana's back wheel on the way up Alpe d'Huez! Perhaps we are being a little unfair – the duo did try attacking on both climbs, but somehow you couldn't see that happening at Sky.
2016
2016 looks a really mouth-watering prospect. Quintana will be a year older. Contador will miss the Giro and focus exclusively on the Tour. Perhaps a young French hopeful will be able to take a step up from stage winner to all round GC contender. If Porte avoids illness, he is still an unknown quantity in three week stage races. Then there is Nibali, who will be out to try and repeat his strong third week showing throughout the whole race. Van Garderen has unfinished business with the podium – though his biggest battle maybe to retain the status of team leader (Porte is moving to BMC). Then there is always the chance of someone taking a step up. You can quite never predict who it will be. The Yatsey brothers would be great.
Given the toxic legacy of the doping scandals in cycling, it is widely agreed only time and greater transparency will begin to diminish the rather ugly side show of accusation and counter-accusation which can hang around the Tour press conferences .Hopefully, the UCI / Wada will have taken the lead on power profiles and there will be some kind of independent body and independent scrutiny to diminish the field of people coming up with unexplained and potentially dodgy numbers from videos and forums. But, whatever side show happens at press conferences, the thing we will be tuning in for in 2016 will be the Quintana / Froome / Contador battle in the mountains. The Vuelta could be interesting too.
Related