A look at statistics for fatalities and casualties on the roads.
The past decade has seen a divergence between the rate of accidents for cycle users versus other types of users. Overall, road fatalities and casualties are falling, but cycle users are seeing a rise in the number of serious casualties
In the past 15 years, there has been a trend for cycling fatalities to fluctuate between 100 and 120. Serious casualties have seen a 31% increase.
Number of killed or seriously injured cyclists 2000-2013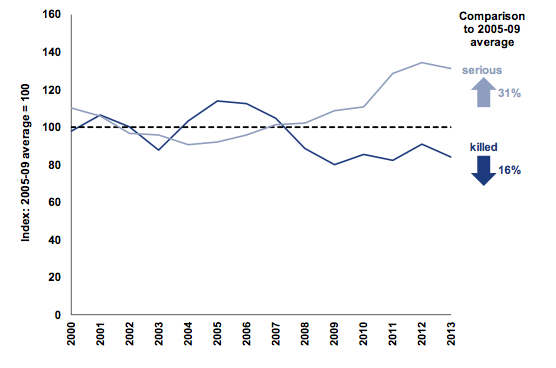 2013 Overall Fatalities
Significant fall in overall fatalities on UK roads.