The last month of June I rode nearly 1,600 miles which included 284 miles for the 12 hour. After the 12 hour race my legs were a little stiff for a day or two. But, generally felt OK. After a few easy recovery rides, the legs no longer feel jaded, but back to normal. The problem has been the shoulders, damaged during the ride – I can't ride on TT bike, and am struggling to shake it off. At this rate I won't be able to ride Nat 100 on Sun.
Because of good recovery I have a feeling I didn't go 100% in race, held back by weather and shoulders, so despite the temptation to never ride again, I can see the pull of long distance riding. I can imagine future attempts at 24 hours and even longer. Something to look forward to…

In training for the 12 hour, I've been only riding a time trial bike, and since using a single 58 chainring, have been severely limited to sticking to flattish terrain. I don't think I've done a hill climb interval for nearly two months, which, since I'm supposed to be a specialist hill climber, feels a little strange.
But, coming up to Yorkshire, you realise flat training routes are out of the question, so with bad shoulders it was a good reason to pick up the Trek Emonda and regain the joy of cycling up steep hills; 39*28 is a big improvement on a lowest gear of 58*25.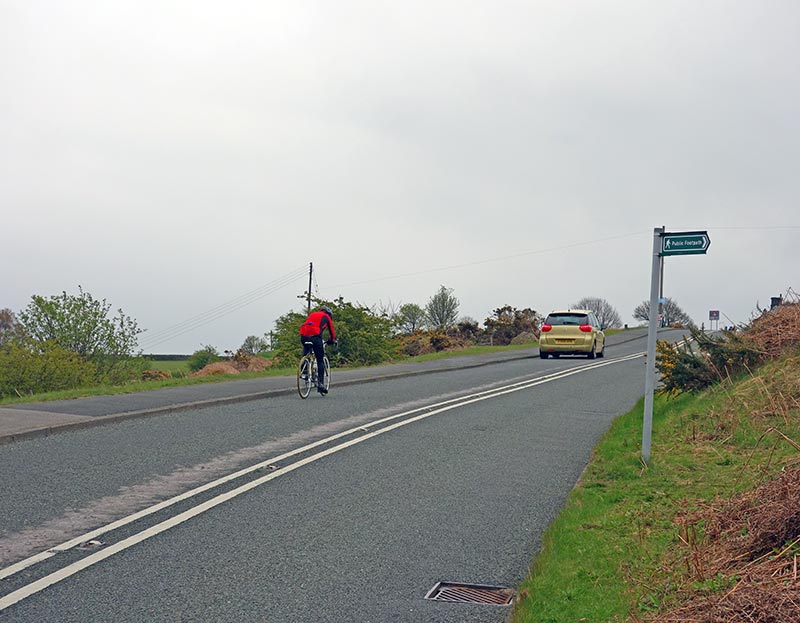 There is part of you that worries all this long-distance training may diminish the more explosive short distance stuff. But, I'm hoping it doesn't. Hopefully, all those miles provide a very good base for adding interval training on top. Yesterday was the first time to test the legs on steep hills, not worrying about level three and all that, but short explosive sprints to remember what it's like to be a hill climber.  Sprinting up the steepest section of the Cow and Calf felt a real turning point in the season. – Flat time trials are over, time to think of the hill climb season now. Long distance time trialling may have a certain attraction, but you can have too much of a good thing. The challenge of steep hills and hill climbs is already poking up above the parapet.