After images of congestion and congested roads, a few photos of people cycling on quiet roads. This is partly because cars are restricted in these areas or I have waited for the road to be clear.
The cycling idyll.
Bridge of Sighs, Oxford.
The Oxford High Street looking suspiciously quiet.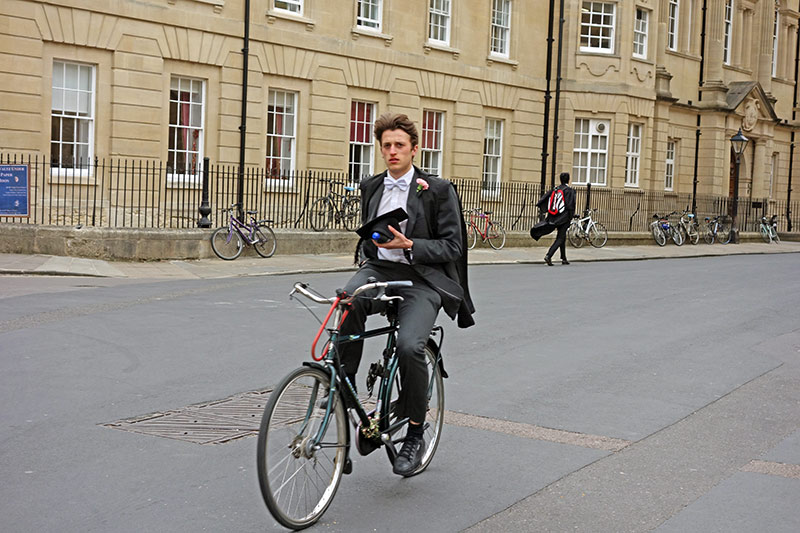 Quiet enough to carry mortar board to exam.
This is called the Valley of Desolation. It is the backroad from Bolton Abbey to Barden and Bursnall. It is single track and usually pretty quiet.
If you want to find really quiet roads, try abroad. Especially in the off-tourist season. This is from Sicily.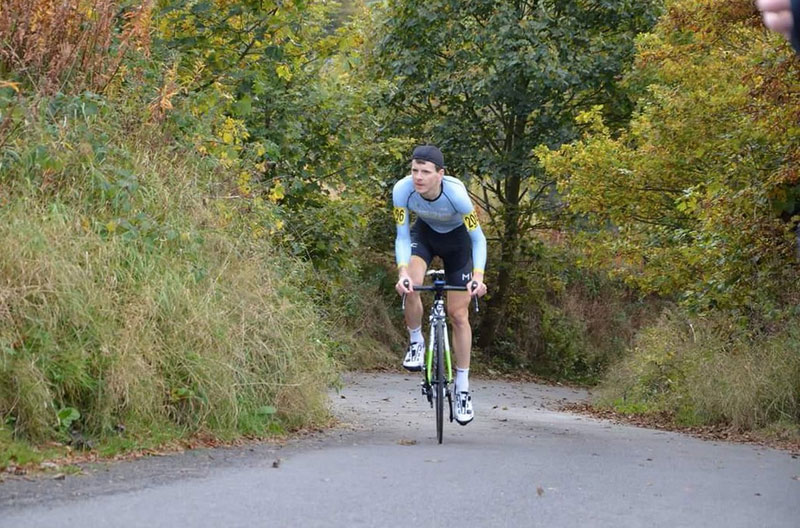 National Hill climb, Jackson Bridge. An extreme way to get to cycle on 1 mile of roads closed to traffic. Maybe riding on the hard shoulder of the A40 isn't so bad after all.
Dunkery Beacon in September.
Walbury hill climb – another closed road event. But you have to ride (fastish) up a hill.
The Buttress a 25% cobbled climbs, is unsuitable for motor cars. Unfortunately it is also unsuitable for pedal cycles too. At least when you fall off on the 30% giant cobbles, there isn't a car behind to run over you.
Fleak Moss in the Yorkshire Dales. Quiet, but it is a really hard climb.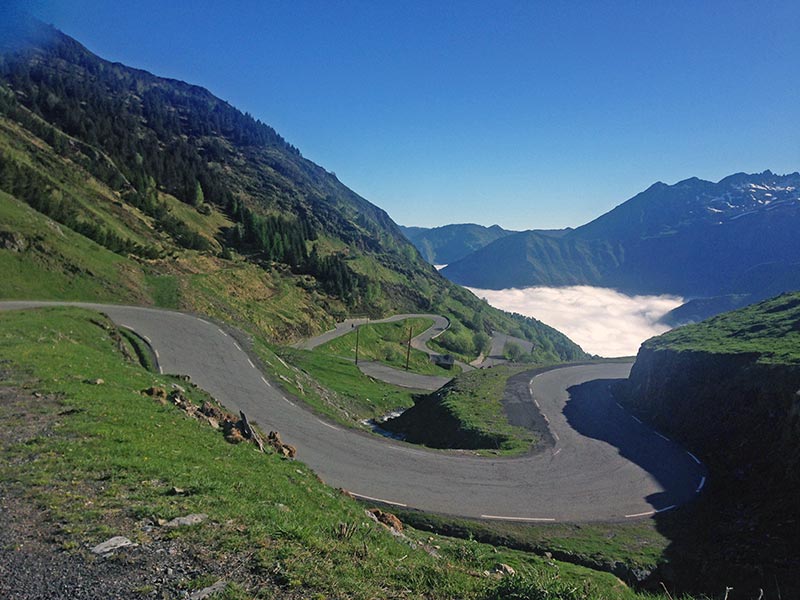 Luz Ardiden in the Pyrenees May. Probably one of my top cycling experiences. Climbed to the top, not a single car passed me in either direction.
Col du Tourmalet is usually pretty busy. But on this day the mountain pass was closed due to snow – until about 30 mins before this photo. It made the climb feel very isolated with clouds below, and very few souls around at 2,000m with piles of snow either side of road.
A proper cycle path by the side of the A40.
Sutton in Craven.
Country road Oxfordshire
Croatia Jan
Great Barringtons, the Cotswolds
Great Dun Fell was pretty quiet at the top (cars not allowed). But, it's a lot of effort to get there and it's often quite wild weather.
Another option is to go back to the 1890s, though I think cycle clothes have improved in past 125 years.