Today was the Otley CC hill climb on Guise Edge and Norwood Edge. The mens winner was Dan Evans (Team Elite) with a new CR on Guise Edge. The women's winner was Mary Wilkinson (Yorkshire RC)
The weather was pretty good for October, though a slight headwind on Norwood Edge made it a hard second leg.
My race
Before this morning, I was a little undecided about whether to race. I've ridden properly just once since last week, and have to admit it's hard to keep up the same enthusiasm when training is hampered and there is pain before the start of a hill climb. But, I saw a physio on Thurs and he seemed to think it is OK to keep riding. Hopefully exercises will sort it out just in time for the dark months of winter training…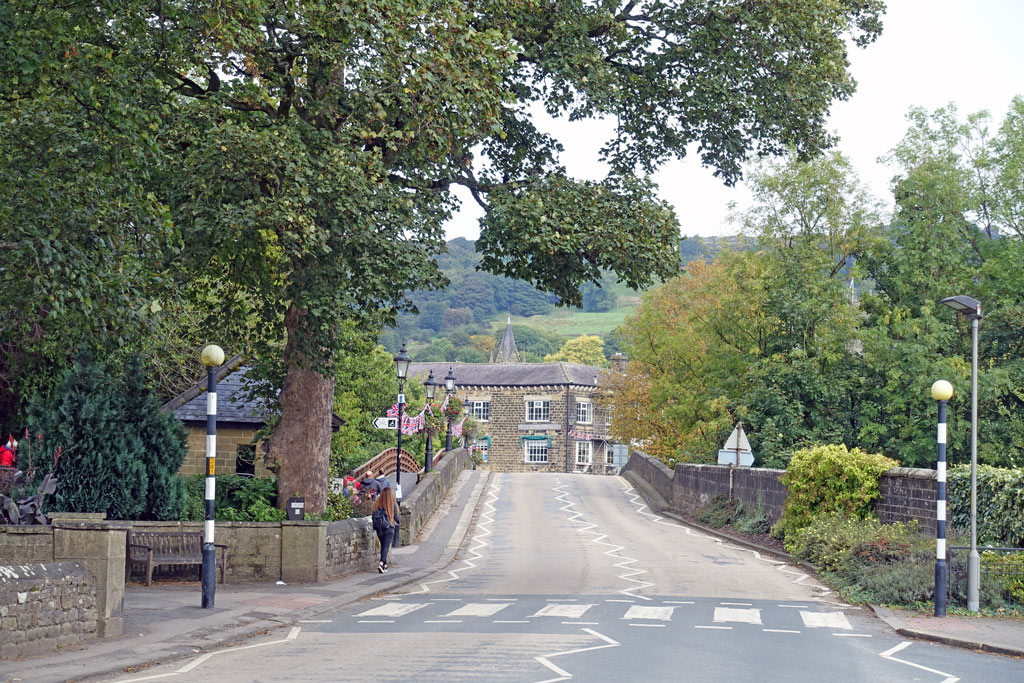 Spread out over 22 years, it was my 11th Otley CC hill climb.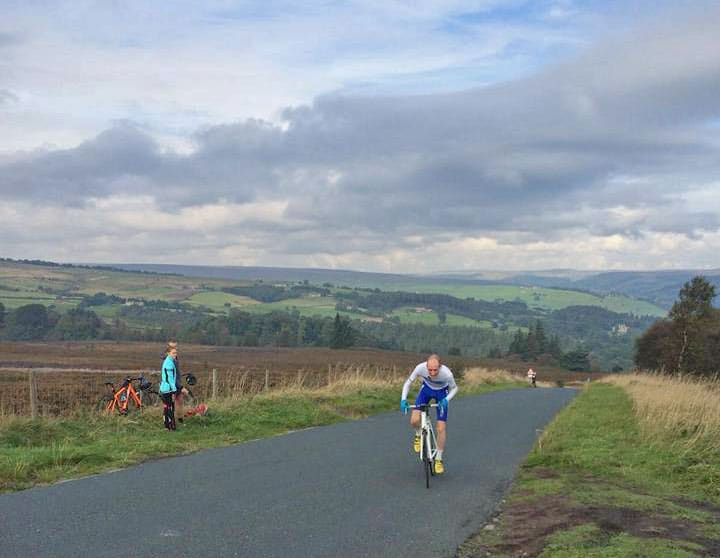 First up was Guise Edge just outside Pateley Bridge. I was optimistic I would be able to do OK on this climb. It's only a short 3 minutes or so, and I've had a good track record in previous years. I rode up the steep bits quite well. I kept it in the same gear and didn't lose any rhythm. Then in the middle it flattens out a little bit so you try and get up a bit of momentum for the last left hander. Once over this I had a look down at the computer. It said about 2.10, which I was quite surprised. It meant I would do a better time than expected. However, I regret looking at computer, I think it upset the intensity and focus of the previous 2 minutes. I looked a second time and I saw the 3sec power had fallen to 250 something. The kind of power you can do in a 100 mile TT. I think for a 3 minute climb, you really want to just ride on feel and not look at anything.
It was a long drag to the line – a bit further than I seem to remember. In the end I did a 3.23.1, which I was quite pleased with. Dan Evans set a new CR of 3.13. Kieran Savage (Team B38) a 3.17.
Interesting stat. There has been a new course record on Guise Edge for the past 7 consecutive years. I took four CR in a row, now Dan has taken two in a row. A lot of good riders have been up Guise Edge in the past six years including former champions Matt Clinton, Gunnar Gronlund and Jim Henderson. The lowering of record is indicative of the improving standards. Also, it was a good entry of 60 riders in todays event.
Norwood Edge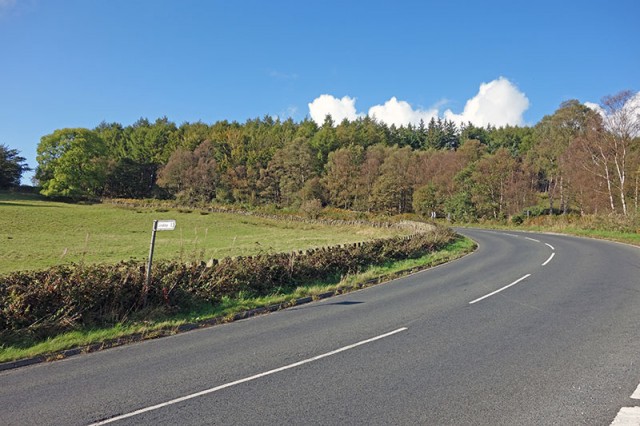 I used to do relatively better on the longer Norwood Edge climb, but I feared that a lack of training would be more noticeable on a longer climb, where aerobic fitness becomes more important. Also, if you're not so well trained (or possibly advancing years) a second hill climb after a 3 hour gap is harder work. I never felt particularly good going up Norwood Edge, despite some enthusiastic cheering from spectators on the side of the road.  I did a time of 5.14, which was my slowest time on Norwood edge since 1993, when I rode a steel 501 Reynolds frame up Norwood Edge in 6.55 or something suitably slow.
Overall, I enjoyed the race and was glad I did it, despite being a little off the pace of previous years. It is good to be able to enjoy racing, even if you have to get used to the fact, your not the fastest anymore. 3rd place was still good considering. Though, just below, are many young riders coming through.
Importance of training
When I did a 3.23 on Guise Edge I thought maybe training doesn't make so much difference after all! But, after Norwood Edge I remembered it does make quite a difference. I haven't been completely off the bike; I have done a few sporadic intervals, but it's a very different experience to the past five years where the training was close to 100%.
A two stage event means it takes most of the day, but it also makes it quite social and I was able to speak to quite a few helpers and riders. A few were kind enough to say they read my blog, and even got inspired to ride hill climbs – so I better be careful what I say!
Next week I will take a holiday to New York, but I am going to get my entry in for the national Hill climb. If the hip allows, I will try to train furiously for a top 20 position! Times can change quickly at the top. I do prefer winning, but it also has its advantages to just race for your own satisfaction and self-transcendence. I will probably be getting more used to finishing lower down in overall in the coming years, though next year I will be a super-vet so that's something to look forward to.
Thanks as usual to the good folk of Otley CC and new event secretary Stuart Newbould.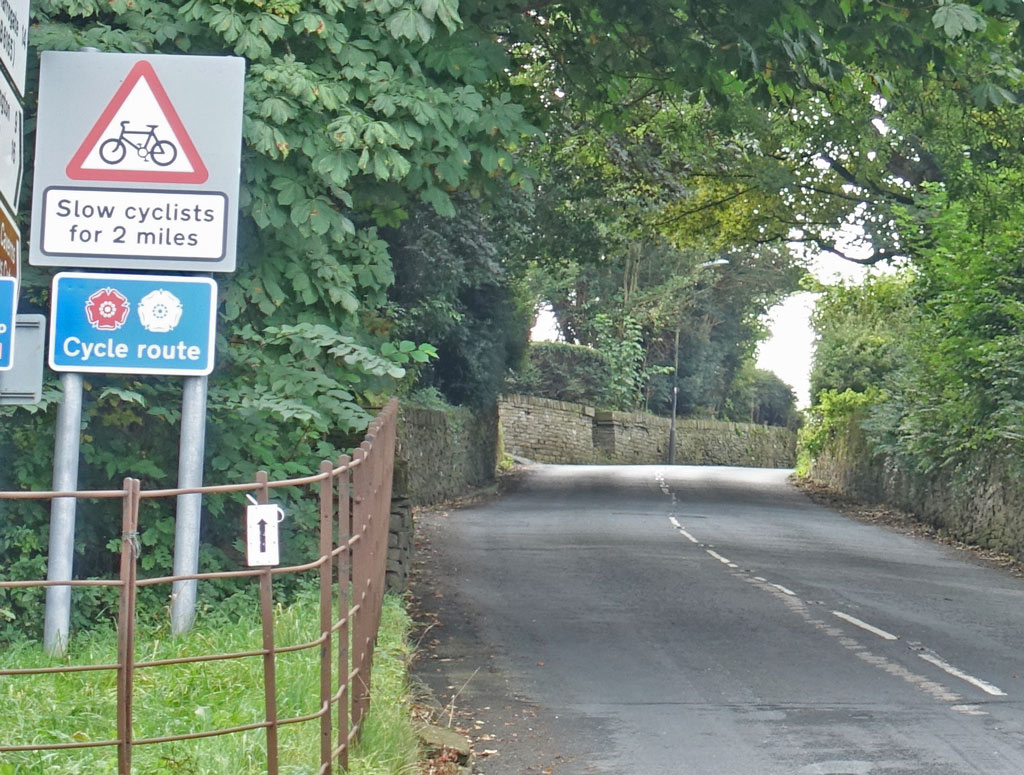 Results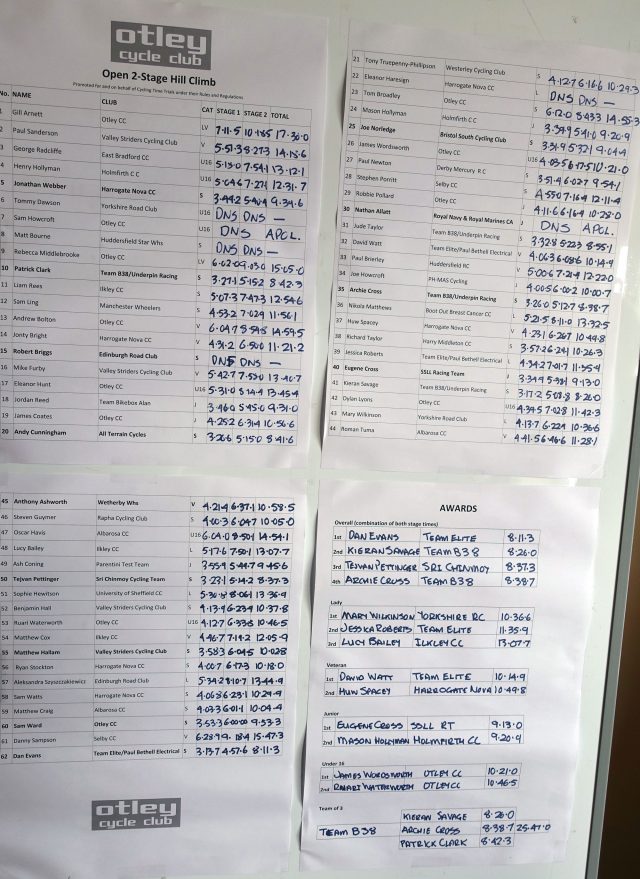 Power results
Guise Edge – 3.23 (455 watts)
Norwood Edge 5.14 (417 watts)
Stato section
My previous times in Otley CC hill climb
East Chevin
1994 – 5.55?
1995 –
2008 – last year on East Chevin. I think I was 3rd
Norwood Edge
Guise Edge
2009 – 2.47 – shortened course due to gales (7th) –
2010 – 4.02 (2nd) – windy. Course record set by Matt Clinton 3.56 (1st time full course used)
2011 – 3.24.8 (1st) CR
2012 – 3.24.5 (1st) CR (blog)

2013 – 3.23.1 (1st) CR
2014 – 3.22.2 (1st) CR (blog)

2015 – 3.18.8 (2nd) (D.Evans CR 3.18.0)
2016 – 3.23.1 (3rd) winner D.Evans CR 3.13
Overall
1994
1995
2008 – ?
2009 – (7.50? – short versions) 4th  (blog)
2010 – 8.58 – 1st – 2nd M.Clinton (link)
2011 – 8.11 – 1st – 2nd G.Gronlund (very warm). Blog
2012 – 8.14 – 1st – 2nd S.Ward (blog)
2013  – 8:20.2 – 1st. – 2nd J.Gullen (blog)
2014 – 8.20.1 – 1st – 2nd H.King (blog)
2015 – 8.17.? – 2nd – 1st D.Evans (blog)
2016 – 8.37.1 – 3rd (1st D.Evans)
Photos of day
Pateley Bridge
Top of Guise Cliff after the race.
Whilst warming up at the top of Norwood Edge I took this photo of the giant golf balls.