In the past six weeks, I have stopped commuting into town on the river path because – there's no reason to go into town, plus cycle paths are relatively crowded these days. It sounds a strange thing to say, but it feels much safer on the roads these days.
Traffic levels are definitely down, a few times I have been on so-called busy roads around Oxford and they have been relatively quiet. Whilst traffic levels are down on usual, there seem to be a lot more cyclists. Last weekend there seemed to be quite a few newbies, enjoying the opportunity to escape the confines of home. Mostly people are out alone, apart from the odd couple or family with children. When I overtake people, I leave a large gap. Travelling at speed two meters behind might not be enough.
The other day I was cycling up a hill (relatively fast) when another cyclist in a Team Sky replica jersey went flying past me. In any other circumstance I would jump on his wheel like a limpet to a magnet, but the government has literally outlawed wheelsucking (And not before time too!) so I had to watch as the Sky jersey slowly disappeared into the distance. Even though they have sold thousands of replica jerseys, you can't help but secretly wonder – was it perhaps Geraint Thomas or Luke Rowe doing a very cheeky 200-mile ride from Wales? Alas, no, it was just an everyday cyclist reminding me that no one remains king of the hill for very long.
In a time of real suffering for many, there's a part of you that questions whether you should be 'enjoying' cycling. I remember when 1,000 deaths a day were reported in Italy, it sounded horrifying. But, when it happens in your own country there is often a surreal distance from the suffering which occurs mostly out of view.
But overall, I feel the mental and physical benefits of solo cycling on the road outweigh the potential downsides and think it is good people have the opportunity to exercise at least once a day.
Many people are noticing a dramatic improvement in air quality. One study suggests the fall in traffic levels and pollution could save – 11,000 lives across Europe from health problems related to air pollution. On top of that fatal accidents are down. Hopefully, in a post-COVID world, we will try to re-evaluate what is important and endeavour to maintain lower pollution levels and lower traffic accidents, even as economic activity returns.
As a time triallist and self-employed writer, I am more used to the solitary existence both on the bike and in the work environment. But, after six weeks (or is it seven now?) there is something of a wistful desire to return to normal life and meet people in person rather than through the prism of electronic screens. Unfortunately, the current situation does not seem to have a quick fix.  It's going to be a challenging few months, if not years.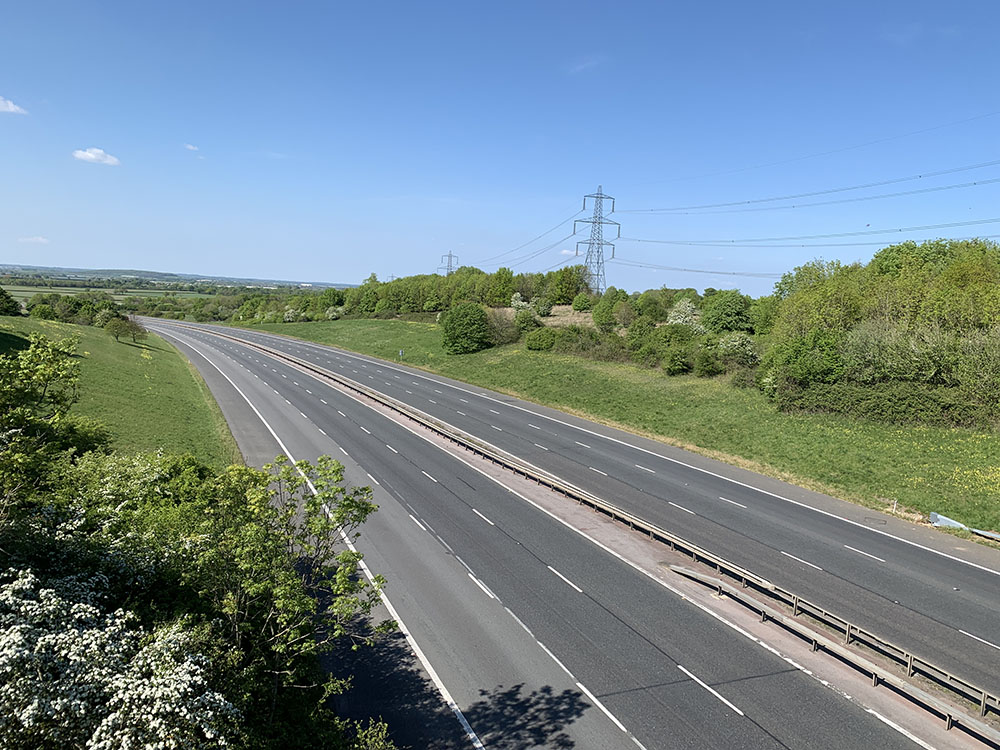 BTW: the most popular articles on my economics website, is how much can a government print money? (the good news is – quite a lot!)
Stay safe!