Whitedown is a popular climb West of Dorking and quite close to Box Hill and Leith Hill.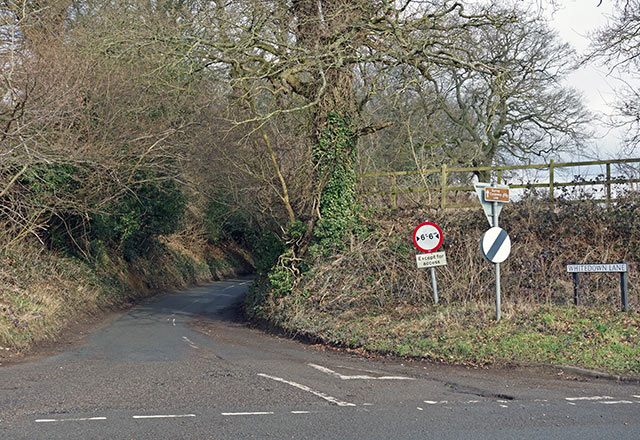 As you leave A25 and head north the climb begins immediately, the first 200 meters is a gentle introduction – followed by a section of flat and then downhill. It is the last half a mile that the climb gets interesting.
The road increases in gradient and it takes you round a left hander then long right hander. At this point, the climb gets up to its maximum gradient of 18% and there is a tough unrelenting finish all the way to the top of Dunley Wood on the South Downs.
The road surface is rough and also quite narrow. If you meet a big 4WD car it can be a little awkward. It makes a pleasant venue for a hill climb. I visited in Feb 2015 – after the Redhill CC 18 mile time trial, the sun coming through the trees.
Location: Dorking, Surrey, South East
Distance: 1.2 miles
Average gradient: 6%
Maximum gradient: 18%
Height gain. 373ft / 115m
White Down, Strava
Everesting? – 77 * 2.4 miles = 185 miles
More photos of climb
It gets steep from here.
Road is a little narrow towards the top.
The final crest.
Looking back down the hill.
I took these photos in Feb 2015, after doing the Redhill 18 mile time trial nearby.
Veloviewer

Strava
Related Pages
Buy 100 climbs