Dovers Hill is a popular hill on the edge of the Cotswolds. It has been used as the national hill climb championship on six occasions – in 1963, 1968, 1973, 1978, 1998 and 2010.
Location: Weston Sub-Edge, near Broadway, Cotswolds
Distance: 0.9 miles
Direction: south east
Height gain: 135m
Average gradient: 10%
Max gradient: 14%
Long version 100 climbs strava (1.1 miles)
Course record Men: Dan Fleeman – 3.41 (2010)
Also Jim Henderson (3.25) (1998) – * this was on a course 60 yards shorter than current hill climb course. National Hill climb 1998 blog
Course record (women):
Strava – hill climb course
Everesting attempt? – 62 times (1 lap = 2.2 miles) Total = 136.4 miles
The hill climb course for Dover's hill is just under one mile long, with an average gradient of about 10%, and is 14% at the steepest. The gradient is fairly constant, except for short bit at the finish which is quite flat. It is a good hill for a fixed gear bike, and you can do most of the hill seated in the bike. It is a classic British hill climb and one of the most popular national hill climb venues.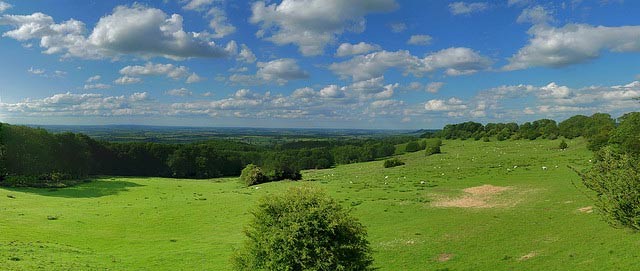 Dover's Hill is a beautiful part of the Cotswolds. It is also the scene for the world's oldest Olympic Games – Robert Dover's Olympik games started four centuries ago. It includes bizarre sports like shin-kicking, wrestling and tug of war. I don't know why they don't include another bizarre sport like cycle hill climbs…
There are several good climbs in this part of the world. The parallel climb up Saintbury is a bit longer and steeper. Dovers
Hill – HC course
START opposite a field gate and in line with a utility building in the field on the left, approximately 75 metres south of the unclassified road Parson's Lane. Proceed to climb Dover's Hill, passing the half way point sited 4.2 metres north of Telegraph Pole 99 and near to Knapp Cottage, to FINISH opposite the Steep Hill warning sign (14%) and approximately 25 metres before the entrance to the National Trust car park on the left.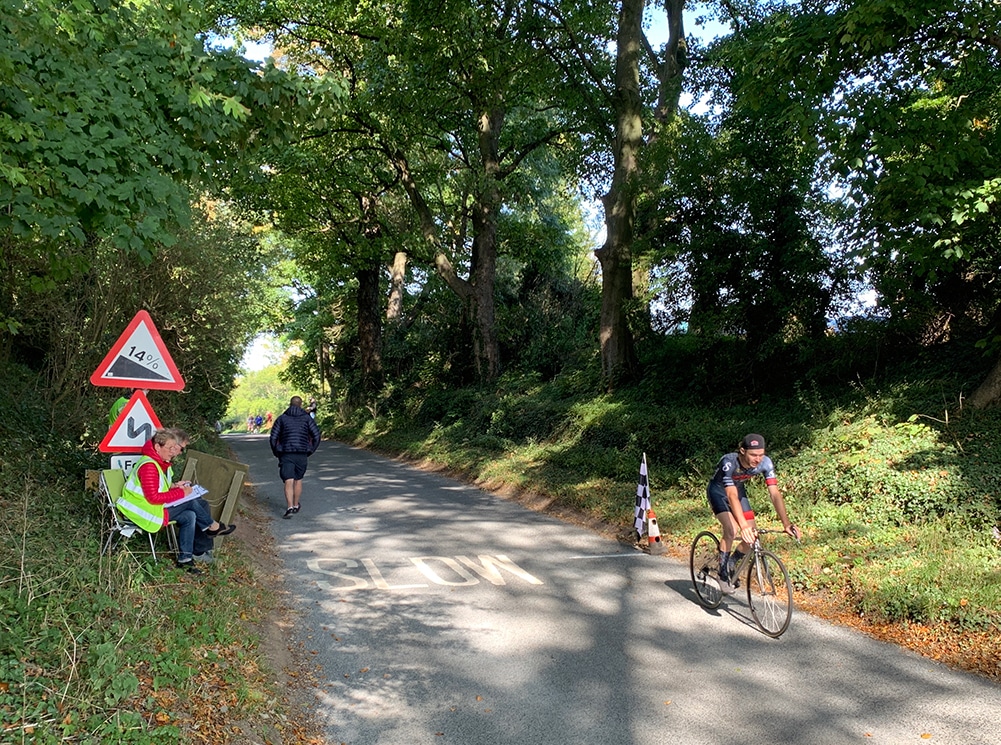 Dover's hill HC Version
Dover's Hill 100 climbs – long version
---
2010 National hill climb Championship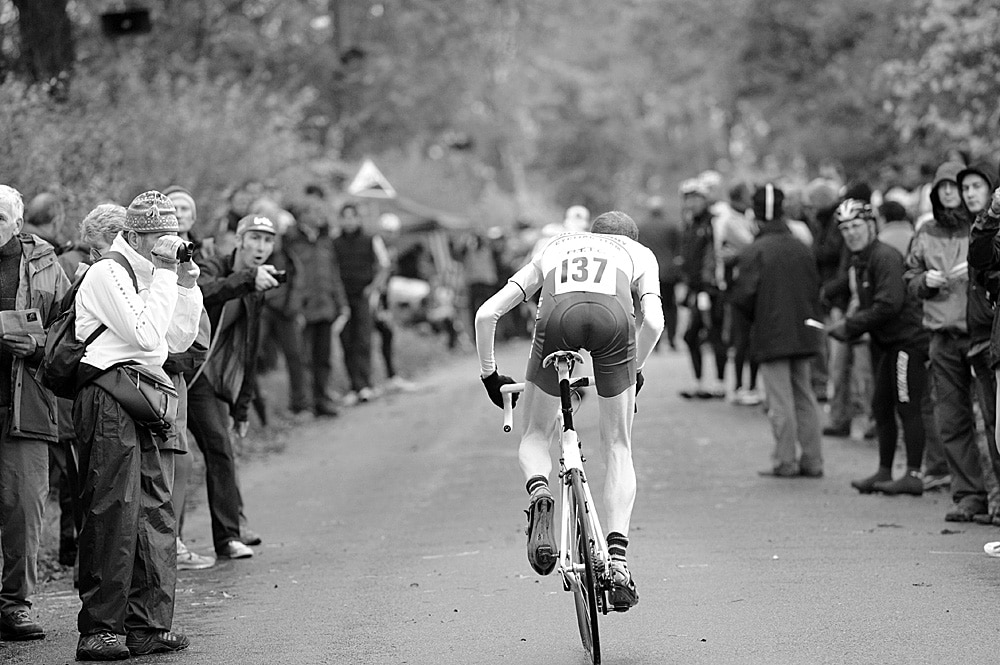 2010 was a good season. I won many races, but not the warm-up race on Dover's Hill. I finished 3rd in the open. From a personal perspective, it was a shame the national wasn't on the slightly longer Saintbury.
Dan Fleeman won his second national title. Matt Clinton finished 2nd.
Women champion was Lynn Hamel of Team NCA in a time of 5.04.0. In second place was Chrissy Radon (Team Zappi's) with a time of 5-14.7.
---
Blog from 2010 (originally posted on cyclinginfo.co.uk)
Earlier in the year  I had ridden Dovers Hill, and done 4.03, so I mostly knew what to expect. After winning so many hill climbs this season I thought I had a chance of a medal; in the end, it was very close, just missing out by 1.1 seconds on third place.

Warming up with umbrella
Dovers Hill is a fairly standard British hill climb course –  1 mile / average gradient 10%, and has been used a few times for the hill climb championship. The road was closed off to traffic and at the top there was a lot of spectators.
It was mild, but with frequent showers. I was lucky to have a teammate, Vilas, hold an umbrella during the worst showers whilst on the turbo.

A competitor on climb
I paced the climb fairly well. Start fast and just try to hold on. By the half way point you are feeling pretty stressed, but, then you have to keep pedalling harder knowing you have only two minutes to last out. At this point, the crowd started to thicken. I remember seeing old OUCC team mate Jim Henderson (former champion) roaring me on, but, the rest is a bit of a blur. I had to overtake my minute man on the inside. I don't think I lost any time, but when you're head is blurry it's hard to make a decision whether to go inside or outside. My legs were hurting like never before so I was at least giving it everything. There were so many people at the top I wasn't entirely sure where the finish line was.
Anyway, I saw Robert Gough lying on the floor so knew that was it  I didn't stop but just rode straight down via another ascent. When I got back to the car I was cold, and my head was still spinning. Now, that's what I call a good day out!
I'd pretty much given it everything. A quick look at the results board showed not many people had done a sub four minute ride. I had just pipped Mike Cuming  (Team Raleigh) into 5th and was just behind Michael Smith (Team Corley). Dan Fleeman (Team Raleigh) and Matt Clinton (Mike Vaughan) were again deserved of top 2 spots. Women's Champion was Lynn Hamel – Team NCA, just beating Chrissy Radon (team Zappi) into second place.
I had at least narrowed gap on Dan Fleeman from 32 seconds (2009) to 15 seconds. On the rostrum, Dan said something about forgetting his skinsuit and having to borrow one 30 minutes before the start. And I thought that was the kind of thing I did…
It's a funny result coming 4th. It's my best ever position, yet 3rd would have been even better! Part of you can't help but think maybe I could have got another second from somewhere. But, it's the same from everyone, If I'd been 10 seconds slower I would have been in 12th position – so it's very close up the top.
I'm really looking forward to next year's championship on Long Hill. I broke the course record this year, and it is the kind of climb that will really suit me (though it may also suit other road riders who may be tempted to have a go).
Anyway, it was a great event. I love doing the national hill climb championship. There's a great crowd and you can just give it everything knowing that it's the last race of the season. Also nice to meet so many people who seem to read the random ramblings on this blog.
Brief mention to junior champion, Chris from Buxton CC. (who got the biggest cheer from enthusiastic Buxton team), lantern rouge John Newsome (Rhos on Sea CC), PJ (top 25) and  Neil Blessit (top vet cat C)
Thanks to all at Coventry CC and those cheering us riders on.
Results 2010 National Championship

Pos
Rider
Club
Time
1/2 way
1
Dan Fleeman
Raleigh UCI Team
03:41.1
01:59.9
2
Matt Clinton
MikeVaughan
.co.uk
03:47.7
01:59.9
3
Michael Smith
Team Corley
03:55.3
02:05.8
4
Tejvan Pettinger
Sri Chinmoy
Cycling Team
03:56.4
02:07.0
5
Mike Cuming
Raleigh UCI Team
03:57.9
02:14.6
6
Robert Gough
Arctic-Premier
Racing Team
03:59.6
02:06.6
7
David Clarke
Pendragon /
Le Colgano
04:01.3
02:12.8
8
Peter Tadros
In Gear Quickvit
Trainsharp
04:01.3
02:07.2
9
Thomas Clark
VC Bristol
04:02.0
02:36.2
10
Charles Taylor
South Pennine RC
04:02.1
02:12.2
11
Steve Allen
Kenilworth Whs
04:05.2
02:07.3
Other national Championships on Dover's hill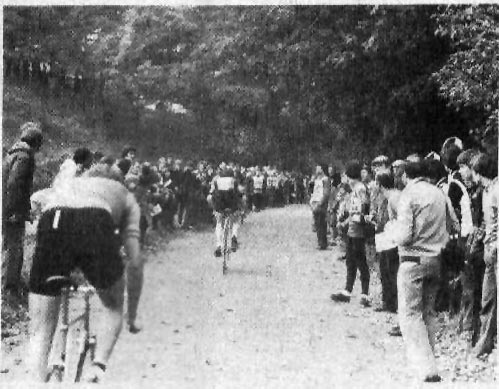 Winner of National Hill Climb at Dover's Hill
1998 – Jim Henderson – 3.25-  1998 National hill climb blog by Jim Henderson.
1982 – Jeff Williams – 3.36
1978 – Gareth Armitage – 3.40
1973 – Granville Sydney – 3.47
1968 – Pete Gannon – 3.59
Blog from September 2010 – Dover's hill and Saintbury
This weekend was a two-stage hill climb put on by Warwickshire RC. I did this event in 2008. The first climb of the day was Saintbury hill climb. This is longer and more suitable for geared bikes. At the bottom is it is quite steep (perhaps 16%) before levelling off for long climb to the top. The day and night before I had been counting runners in our Sri Chinmoy A.C. 24 hour race (running). I got back from London late on Saturday. The next day I felt surprisingly awake and fresh. But, I did my usual thing about arriving in the nick of time and rushing to the starting line in the wrong direction. Just after starting, I saw a large removal lorry reversing down the hill. I didn't really lose much time but it did force me into the gutter on the left-hand side. After that, I got into a good rhythm and tried to go faster over the last two minutes. I finished in 1st place in a time of 5.53. This was 30 seconds quicker than when I did the climb in 2008 (then organised by Solihull CC)
After riding Saintbury, I went up Dover and crossed over to this crossroad to take one or two photos of people still racing.  After a two hour break, it was time for Dovers Hill. Despite being shorter, I couldn't give much more intensity than the first climb. It is difficult to do two hill climbs in the same day. I did manage to sprint for the finish and came third on that hill in a time of 4.04. I was four seconds behind Mike Cuming (Team Raleigh) and 0.5 seconds behind Matt Clinton (Mike Vaughan Cycles) I managed to hang on for the overall victory by four seconds, which was great. It was great to meet some regular readers and commenters to the blog. – P.J. A good ride to squeeze into top ten, Dave Preece (Worcester St Johns) and Neil Blessitt (Severn Road Club). Also nice to chat to young Team Raleigh riders Mike and Richard.
I was pleased with the ride, it also means I have an outside chance to do well at Nationals at the end of the month. Also with the margins so close, it makes me wonder whether I should look into buying some super-lightweight wheels. I wouldn't be surprised if the top ten placings are decided by fractions of seconds. Of course, personally, I would prefer a climb like Saintbury, but, I think Dovers is just long enough to give me a chance.
Personal times up Dover's Hill
2008 Dover's Hill  4.13.8 (4th) – winner Matt Clinton, 4.01)
2010 Dover's Hill 4.04 (4th) winner – Matt Clinton 3.59)
2010 National Hill climb – 3:56.4 – 4th overall
2011 Dover's Hill 4.03 (1st)
2020 Dover's Hill  4.09 (5th)  – winner Andrew Feather 3.49
Related