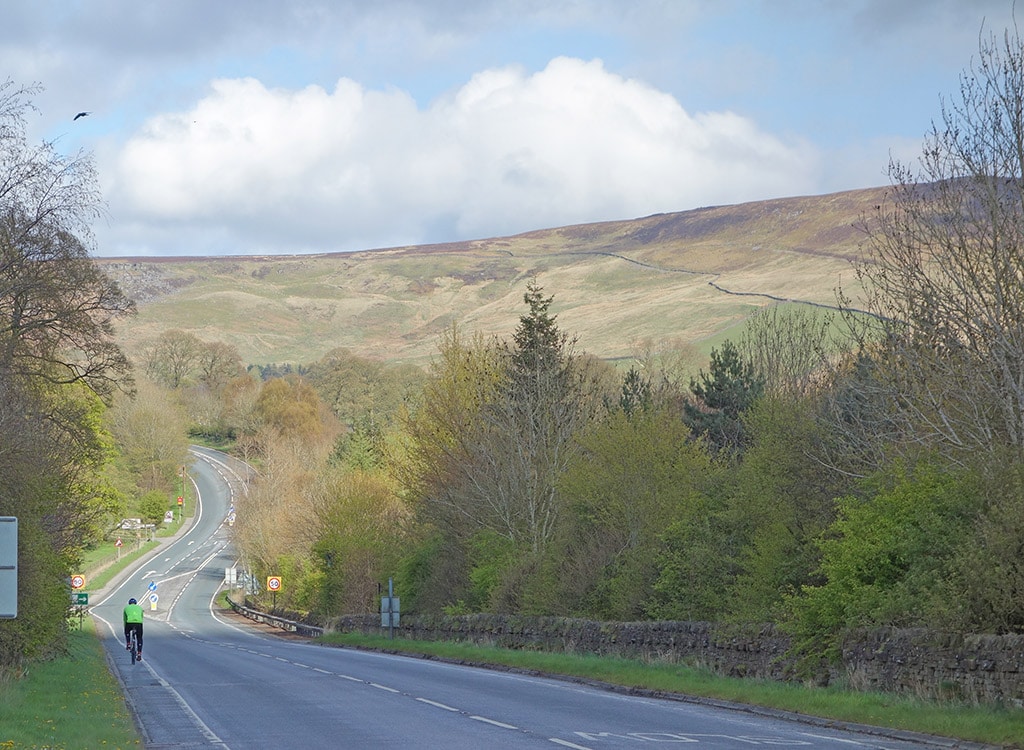 It was the Tour de Yorkshire yesterday –  Otley to Doncaster for both the mens and womens races. I could have gone to see the races start in Otley, but I preferred to go on my bike and watch the highlights on telly. Cycling through the Yorkshire Dales went well – though watching the highlights mainly consisted of fast- forwarding through two hours of ATP tennis wondering when the cycling would start. (TV problems apparantely) Yesterday the peleton went up Greenhow Hill. Today it will be Sutton Bank and a few more climbs in the North York Moors.
The old road and bridge from Bolton Abbey.
The road to Cavendish Pavillion, a popular cafe for local cyclists. It was a recovery ride for me yesterday. I turned around at the Cavendish Pavillion and cycle home.
When it's good in Yorkshire in April, it's very good. But, showers are never far behind.