Cycling up the very steep hills of the North York Moors was tremendous fun, but I did pay for it a little. Two hours after the ride finished, I felt some pain around knee. Not bad pain, more like the feeling of over-exertion. I have done a lot of cycling since the start of the year, but nothing really like last Friday. There is a huge difference between cycling 100 miles on the flat at a nice steady cadence, and straining to climb a 30% hill at 50rpm. One steep hill is hard work, but five 25% efforts, is a real challenge. By the time I got to Rosedale, it did go through my mind of leaving the last Rosedale Chimney for another day. I wasn't worried about knees but the headwind. However, once you're there it's very hard to resist temptation to see if you can do it. It was a real struggle to get up. Climbing Rosedale Chimney on a 39*28 in a headwind, is more heavy weight training, than ordinary cycling.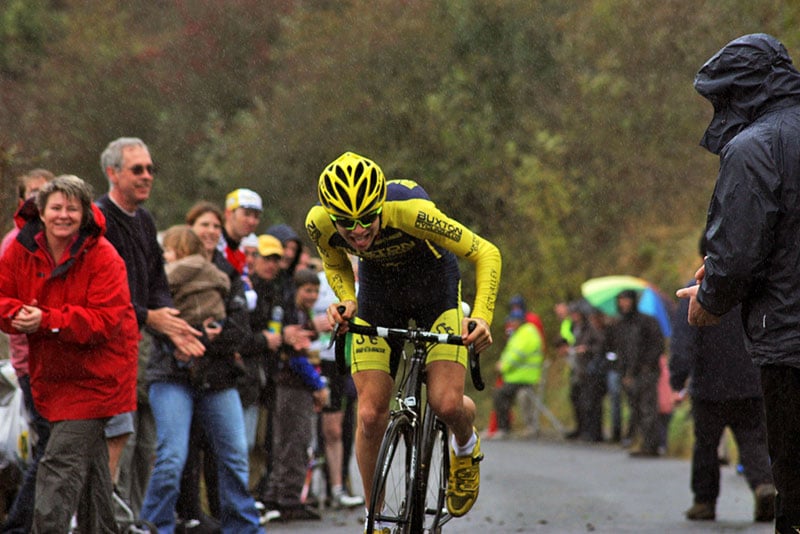 When I got back to Oxford, I saw the latest edition of Cycling Weekly had a feature on April sore knees syndrome.  Caused by people making sudden leap in mileages. It advised keeping in the little ring and avoiding big increases in mileage. I might add, you might want to avoid five 25% climbs in the North York Moors.
Well, it is matter of taking it easy for a few days, but rather than being put off, I will spend New York doing some hill intervals. It's not ideal time trial training. But, I think I prefer cycling up really steep hills than just training for flat time trials.
Joke
I tried cycling up a hill without a watch but had neither the time nor the inclination