With limited opportunities for cycling, I am enjoying the revamped cycle path along the River Thames.
The path used to get very muddy in winter, making it unattractive as a place to cycle. Also, it used to be about two people wide. The council have widened the path by a couple of feet (making it effectively three people wide). They have also laid a new surface – tarmac with loose chippings.
Both improvements make a big difference. The chippings are not slippy (unless perhaps you were racing), but they do slow you down by 1 or 2 mph compared to smooth tarmac. But, given it is a shared path, that is a good thing. The extra two feet makes a big difference. As you can now pass a couple on the path without them having to move. The extra space is great for both cyclists, pedestrians, dog walkers and rowing coaches who cycle slowly along the path looking at the river and not where they are going.
I am trying to do more cycling, but usually don't feel like a 'proper ride' So I have been getting more miles in by relying on cycling into town and around Oxford. I have started cycling to Iffley lock – which is in the opposite direction to town, but you then get an interrupted run along the river path all the way to Abingdon Road. It has increased the commute from 2.5 miles to 4.0 miles, but it hardly takes any longer. The shortest route has quite a few crossings and traffic lights. The longer way on the path is much less interrupted. I go at a steady pace on the path, but it is quicker because you aren't waiting for minutes at lights and junctions. It's not rocket science, but when we measure the time of a journey, we tend to look closely at a distance rather than average speed.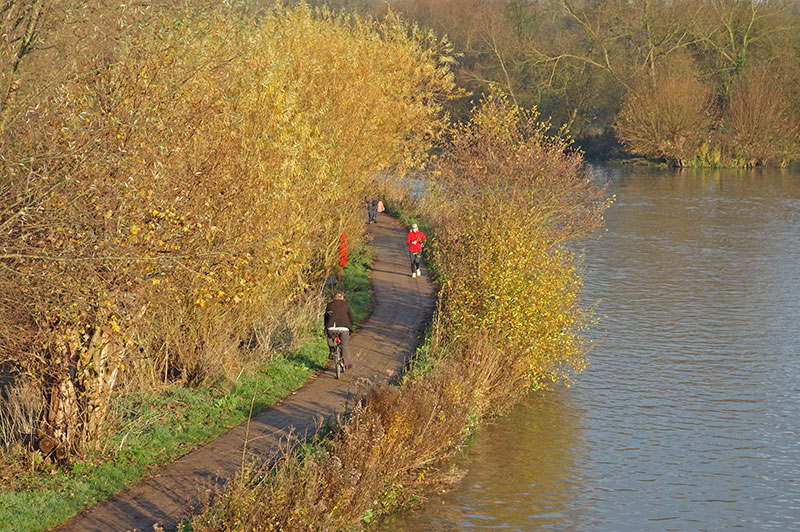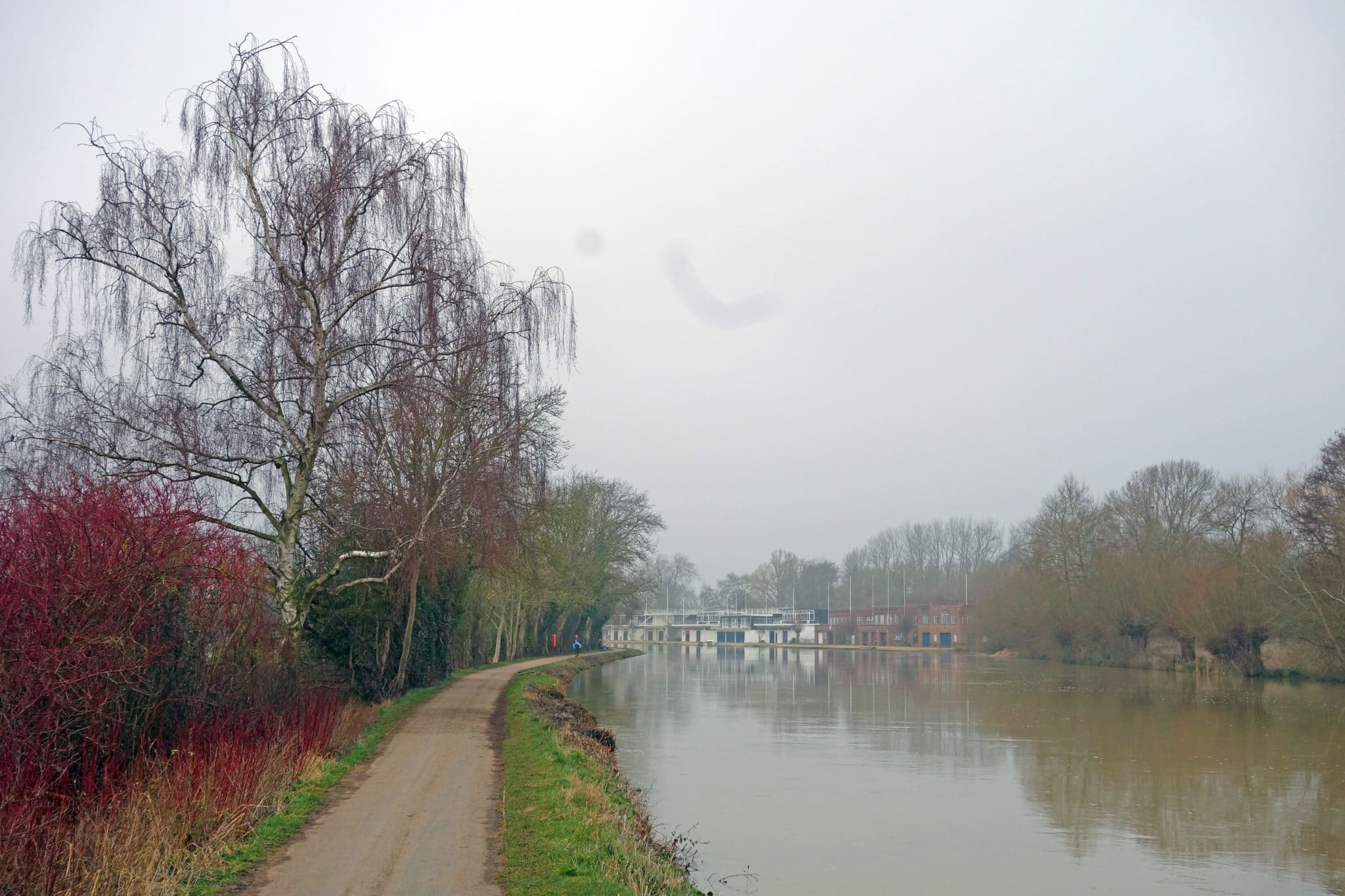 In this age of austerity, it is great the council are able to pay for a project like this. It is a relatively small investment but has made a big improvement in the quality of commuting. The biggest advantage of course is that you can cycle without any traffic. Sometimes you need to slow at pinch points – for when crews bring out boats to the river or if there are many people on the path, but I'm not in a rush and happy to go slow.
Views from the cycle path
The other side of the river
St Mary's Church and Radcliffe Camera
Mid winter and frost.
Autumn at the Head of the River.
Related