It was another great day of weather at the top of Horseshoe Pass. It's the second consecutive year, I've experienced a dry, still day at the top of  Bwlch yr Oernant – I'm sure it's not always like this on the top of the Welsh hill side.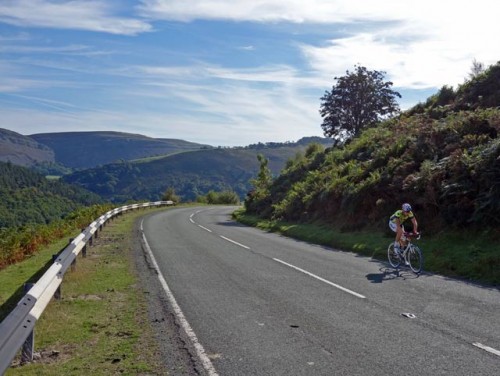 There was barely a drop of wind in the air, and if there was any, it was a tailwind; a local rider said he'd been riding Horseshoe Pass for 30 years and has never experienced such a still day.
With my national jersey still in the wash from yesterday's Otley 2 stage, it was just the usual skin suit. I had about 4 pairs of odd gloves, and no matching pairs, but fortunately, it warmed up just enough by 11.00am to ride without gloves. I was glad for later start; at 9.00am it was pretty chilly, by 11.00am it must have been 10 degrees warmer (also glad for extra time in bed…).
With good weather, I thought of James Dobbin's course record of 9.03; it's an impressive course record because so many top hill climbers like Chris Boardman and Stuart Dangerfield have ridden the event over the years. Horseshoe pass has also been the venue of the National Hill climb championship in previous years (1971, 1976)
I rode a fairly steady tempo all the way up; the last 500m was the fastest as the gradient eases and you picked up a mild tailwind. I stopped the clock in 9.02. 1 second under and job done. Except, not quite – the only thing was that Dan Evans went even quicker with a superb ride of 8.52, so I had to settle for second place. Dan said he's lost 4kg compared to last year – which kind of puts shaving 40 grams off your bike into perspective. But, a great course record for the flying Welshman.
3rd place was Liam Holohan, Madison Genesis (9.32), who must be very close to his off-season after a great ride in this year's very tough Tour of Britain.
After awards ceremony, I went back down the hill and went up Horseshoe pass again, but at a fairly steady pace.
Next week, it will be back to 10%+ gradients with Jackson Bridge and Mow Cop on the menu. A different climb to Horseshoe pass and more similar to Pea Royd Lane. The hill climb season is hotting up as the temperature gets colder.
I took a photo of results board and will upload soon. Thanks to Fibrax Wrexham R.C
Photos
Click to enlarge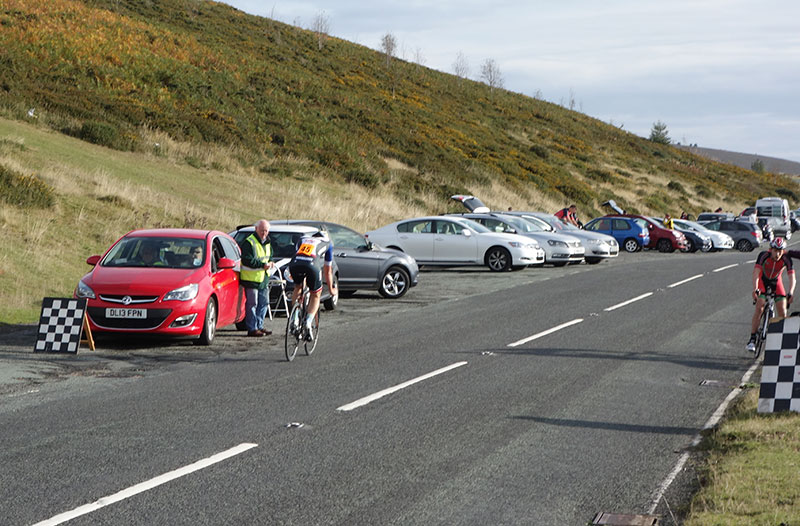 Related