It might be early December, but it's always nice to get a century ride in. Cycling 100 miles in a day, is always a little bit of an achievement, even if you do race 25 times a year and ride 10,000 miles a year.
The last time I managed to cycle 100 miles in a day was the National 100 mile TT  back in July. It was up in the Lake District in the midst of a heatwave, I managed to complete the 100 miles in 3.46. I finished exhausted and dehydrated. Today, was just a bit slower (2.25 hour), and there was certainly no chance of heat stroke!
November and December are very unstructured in terms of training. Basically I go out cycling whenever I feel like it. That generally means cycling quite a lot. I tried to make myself have a break after the national hill climb championship at the end of October. I managed a quiet two weeks before I got an itch to get on the bike, and for want of a better phrase 'get the miles in'. Despite trying to have a break, I still managed nearly 900 miles in November, with quite a few 80 mile + rides thrown in. I could have made a few centuries in November, but the light fades pretty fast. The biggest challenge to riding a century in deep mid winter is finding enough time in the day to complete the miles. You can't dawdle for too long in the morning coffee shop if you want a 100 miles in December.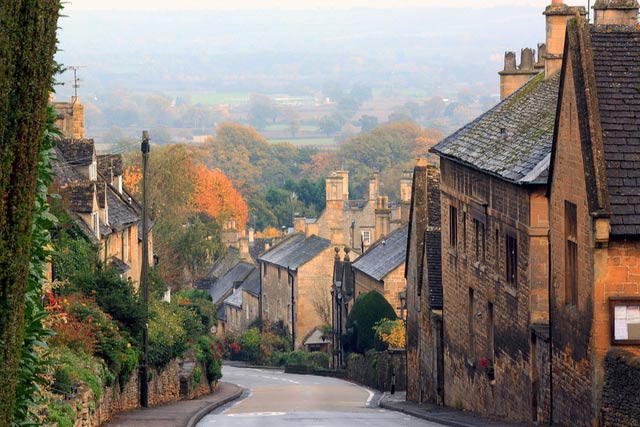 A few weeks ago, I went out to Bourton on the Hill with a dismally slow 15.7 mph average speed. Over 6 hours for 95 miles. Any other time of the year, I might have done a 5 mile circuit, but it was already on the dark side when I got home.
At the moment, I'm not quite sure whether I'm training or just enjoying riding the bike. Even if I wasn't doing any racing next year, I still think I'd be going out for a six hour bike ride. It's a bit bonus if you can enjoy training for its own sake.
I'm never entirely sure of the benefits of six hour long slow distance rides when you're a hill climb specialist. But, although I've no qualifications in cycle coaching, I assume it's better than sitting on the couch stuffing my face with maltesers.
There's a great freedom to this time of the year. In the race season, I tend to ride the same routes. I don't want to be thinking about where to go. When interval training, I tend to go South East towards the Chilterns. It's either flat or a very good long hill; excellent territory for interval sessions. But, interval sessions feel a different lifetime at this time of the year. So for a change, I love to go towards the Cotswolds and enjoy the quiet country lanes and picture postcard villages. Some are so beautiful, you think you've gone back in a time warp to the 1930s (well, at least until that Audi driver comes flying around the corners whilst speaking into his iPhone…)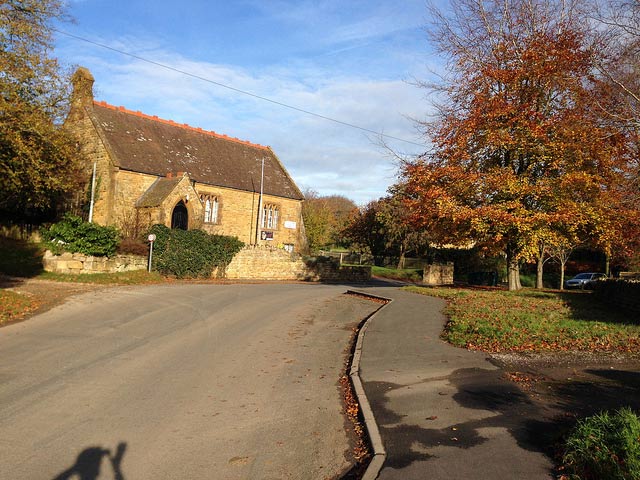 I've been cycling in Oxfordshire for the past 18 years, yet every ride is still different. Even now, I'm still learning new roads, new paths. That's part of the fun. I enjoy just riding in a general direction for three hours before it's time to come back home. Even if I cycle until I'm 90, I don't think I'll exhaust the possibilities for 100 mile rides in the Cotswolds.
This morning was grey but still a reasonable temperature of 6 degrees. I set out to Moreton on the Marsh, passing through Leafield and numerous small villages. It was all on the back roads, and hardly a car in sight. My old trick of following my nose did come a bit unstuck today. I thought I was heading NW from Moreton on the Marsh, but after 10 miles, I found I had done a big circle and ended up back in Moreton, I was hoping to be more over Evesham way. No harm done, but for some reason, I had a desire to do some climbs on the Weston on Edge ridge. So I took the A44 towards Broadway. It's a bit of a grim road and quite busy, though it did mean going up Bourton on the Hill, which is quite possible the most scenic village climb in England. From Broadway, I had a go at Saintbury hill – an old favourite from the hill climb season. Then it was another descent of Broadway hill before heading home up Snowshill climb.
Food and drink on  a century
You tend to get through quite a bit of food and drink on a 100 mile ride. I set off with 2* 800ml water bottles with scoops of High 5 Energy powder. I also take a variety of energy bars, bananas, malt loaf and Fruesli bars. I usually have 2-3 Powerbars and then some less expensive cereal bars I've picked up from Tesco. What I really start craving after 6 hours of eating and cycling is a bit of variety. I usually have to stop off in a petrol station to top up on water, and buy something a bit different to eat. When it's cold, you can't use the colour of your urine to determine how much to drink. The cold has the effect of making you need a pit stop more frequently than usual. You need to keep drinking, despite the cold.
At the petrol station today, I noticed the headline in the Daily Express '90 mph Arctic winds to hit Britain soon.' They do like to exaggerate those tabloids, but it's always good to get a 100 miles in whilst there's no snow on the road.
It's a wonderful sensation to be able just to take whichever road you fancy, exploring the leafy lanes in the last colour of autumn. The only drawback to this sense of freedom is the greyness of the sky. Even at 1pm you're starting to realise it's going to get dark fairly soon. At least, the darkening sky provided an incentive to keep up the speed. I wanted to get home before it was too grey. I was able to manage my fastest average speed of the winter training – a heady 16.8mph (Still much slower than average speed of national hill climb (17.8mph) up the Stang. But, you're average speed always collapses when you get on the winter training bike.
Of course, having lights is essential for winter. I also take a fluorescent jacket for when it gets close to dusk. I know cars don't give you extra room for riding day-glo, but it makes you feel slightly better, even if it is perhaps a false sense of safety.
100 miles in the bank, and only three and a half months to the first race of the season. Can't wait for that 12 hour TT.
Related