Location: Lincoln
Distance: 0.1 miles
Average gradient: 11 %
Maximum gradient: 20 %
Height gain: 33m
KOM time: 0.45 – 14.5 mph
Cobbled
A climb of just 33 metres may sound little more than a bridge over a railway line. But, that is only part of the story of Michaelgate. This short cobbled climb has provided a decisive factor in many major UK road races, in particular the annual Lincoln Grand Prix and also the 2015 British road race championships.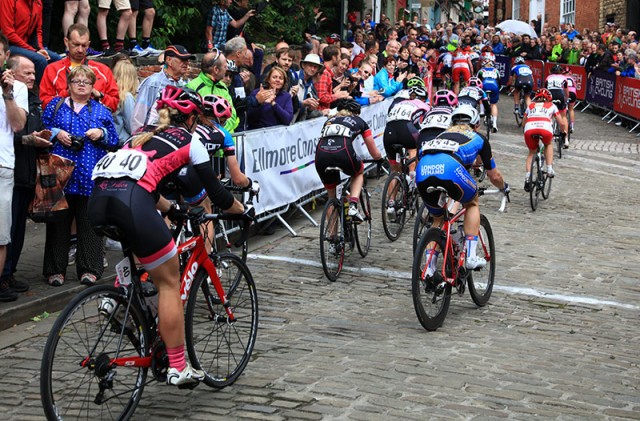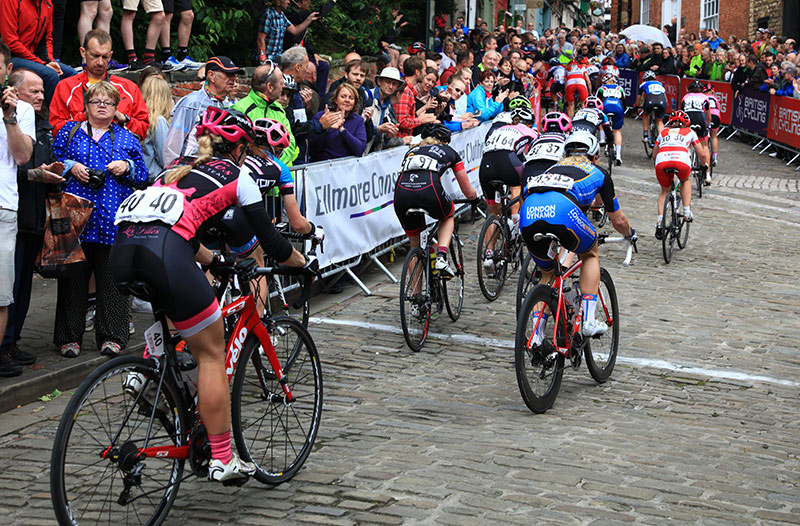 The full climb begins on Hungate and is 0.2 miles, climbing 136ft. The smooth road of Hungate gives way to the cobbles of Michaelgate and this is where the climb gets steeper. (Full climb on Strava)
It is an iconic climb with Lincoln castle on the left and Lincoln Cathedral on the right. There is a road called 'Steep hill' joining Michaelgate near the top of the climb.
The real test of Michaelgate is when it is ridden several times during a 100 mile road race. IT is one thing to blast up the cobbles once, but the repeated visits up the climb invariably split the race apart.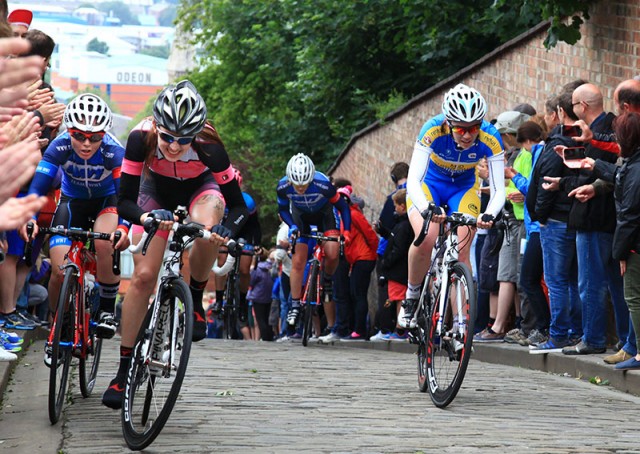 The 2015 British Road Race championship were won by Lizzie Armitstead and Peter Kennaugh.
Related climbs
There aren't too many classic climbs in Lincolnshire. But, the Lincolnshire Wolds are not as flat as you may imagine, as I found it when riding British Time Trial Championship in 2015
Veloviewer
Strava
Related
Purchase 100 Climbs
100 Greatest Cycling Climbs at Amazon.co.uk
100 Greatest Cycling Climbs at Waterstones
---
Another 100 Greatest Cycling Climbs at Amazon.co.uk
Another 100 Greatest Cycling Climbs at Waterstones