Location: Church Stretton, Shropshire. South of Shrewsbury, close to Welsh border, SY6 6DL
Other names:
Distance: 1.9 miles
Average gradient: 9%
Maximum gradient: 20%
Height gain: 283 m
KOM time: 11.08 – 10.8 mph
Category: 3
A real difficult climb in Shropshire. This is like a classic British climb, but rather than go on for one mile, this extends the climbing to two miles, maintaining an average gradient of 9%. Leaving Church Stretton, heading north east, there is a gentle introduction to the climb, but then a real difficult kilometre, averaging 15%, which will have you out of the saddle. The last mile eases off a little, as you climb to the top of Pole Bank.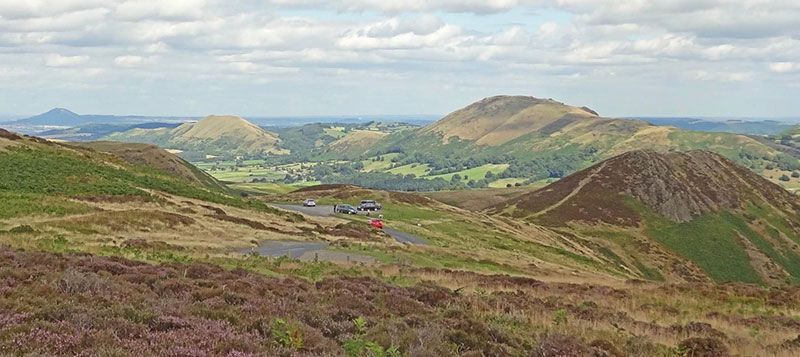 It was the venue for the 1989 national hill climb championship, where a young Chris Boardman won in a time of  5.01.
Veloviewer

Strava
Related Pages
National Hill Climb Championship 1989
Cycling Weekly Report
Related