Location: Kilburn, (S.W. North York Moors)
Other names:
Distance: 1.0 miles
Average gradient: 10%
Maximum gradient: 25%
Height gain: 174 m
KOM time: 6.16 – 10.0mph
pb: 6.32
Category: 3
Unlike many climbs in the North York Moors, the builders made some effort to build in mini hairpins to reduce excessive gradients. It gives the climb an average gradient of 10%. However, don't expect a smooth Pyranean climb, because they left in an introductory segment of 20-25% just to keep in with the tradition of North York Moor climbs. After that the worst is over, but it is still a long slog over a variable gradient, making an impressive height gain of 174m in just one mile. The climb takes you to the top of Kilburn Moor. At the base of the climb, you can see the impressive Kilburn White Horse on the slopes of Kilburn Moor.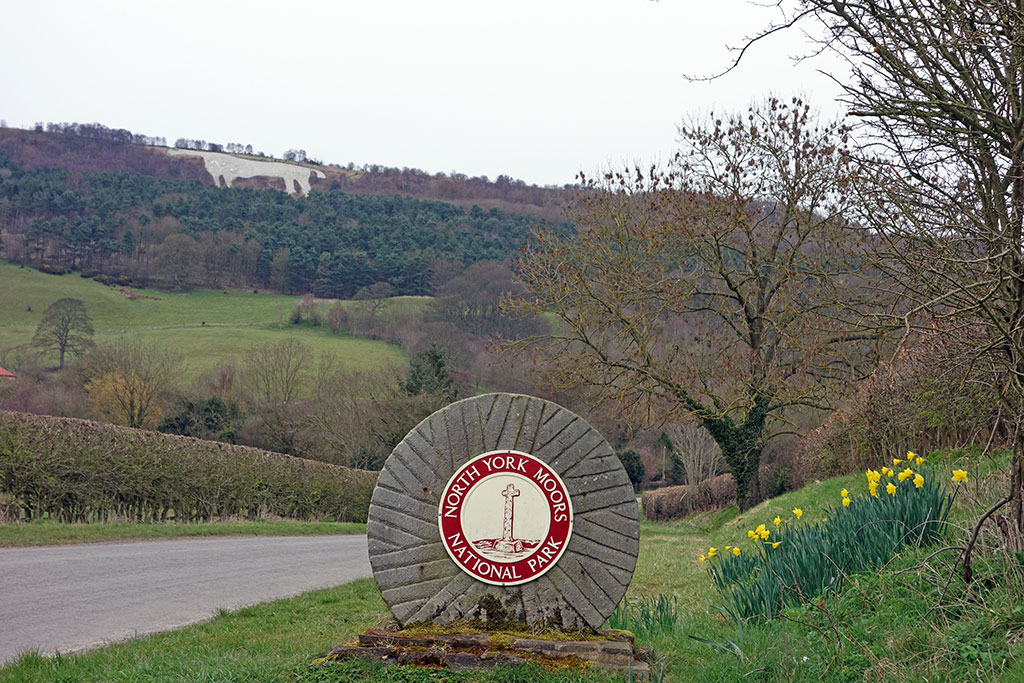 The southern edge of the North York Moors National park.
I rode this climb in April 2016. I quite enjoyed this climb – probably because of tailwind! Hard, but not silly steep.
Veloviewer
Strava
Related
Purchase 100 Climbs
100 Greatest Cycling Climbs at Amazon.co.uk
100 Greatest Cycling Climbs at Waterstones
---
Another 100 Greatest Cycling Climbs at Amazon.co.uk
Another 100 Greatest Cycling Climbs at Waterstones