Location: Bakewell, Peak District
Other names:
Distance: 0.3 miles (675 yards)
Average gradient: 9%
Maximum gradient: 21 %
Height gain: 56m
Hill climb course record: Malcolm Elliot 1.14.2 (1981). Callum Brown did 1.14.5 (2018)
Tom Simpson (World Champion) held course record for 13 years, with a time of 1m 23.4s (1957) – riding for Scala Wheelers.
Female course record –  Lou Bates 1:42.8 (2016)
Strava KOM time: 1.09
Monsal Hill climb event
Monsal Head is a long running and popular hill climb event.  It was first run in 1930, when it was won by C Newell Sheffield Phoenix CC in 1m 51s (history of Monsal Head)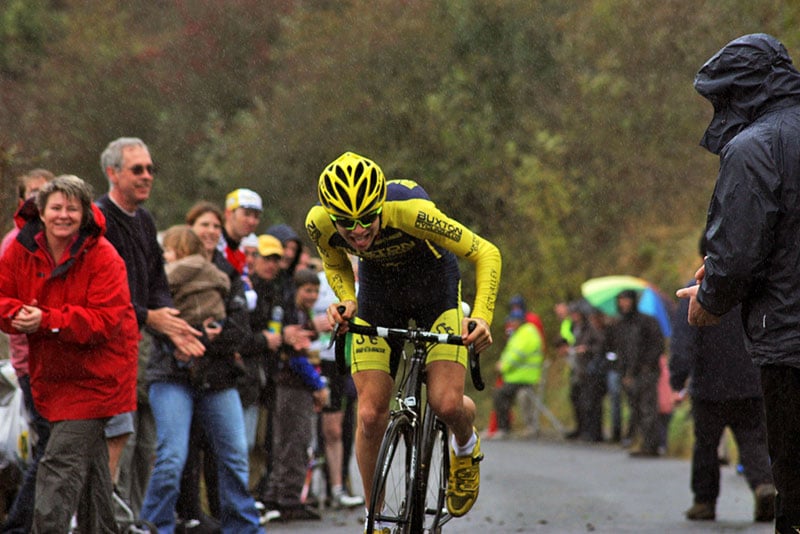 These days it regularly attracts a big crowd and is one of the biggest hill climb events outside the national hill climb championship. At just half a kilometre it is a hill climb for the lightweight sprinters. The long-standing course record was set by Malcolm Elliot back in 1981 – in a time of time of 1:14.2,- Elliot was riding a fixed gear. Reports suggest a strong tailwind on the day, but it is still a phenomenal time. The open hill climb is often won by a time of 1.22-23.
In recent years, Callum Brown has come agonizingly close with a 01:14.5 (2018)
The hill climb course starts with a very gentle gradient, but as the hill bends around to the right, the gradient picks up to 20%. For those who have attacked the climb at full pelt from the bottom, this last steep section is a real difficult test.
The climb finishes outside the Monsal Head Hotel. On race day, there is usually a large crowd to cheer you on. On other days, you can enjoy the view from the top of the climb, which includes the old Headstone viaduct over the River Wye, which now forms part of the Monsal trail.
The climb goes from south east of Cressbrook towards the B6465 and Ashford in the Water.
Visiting Monsal Head
There is part of me which wants to ride Monsal Head to get the full UK hill climb experience, but when I'm fit, other longer climbs always seem more appealing. The truth is I'm more suited to a 12 hour time trial than a one or two minute sprint up a hill.
Anyway, when I arrived I didn't have too much expectation but was genuinely moved by the view from the top of the hill. Even though it was grey and murky it does take your breath away. What a great amphitheatre for a hill climb!
The last part of the climb.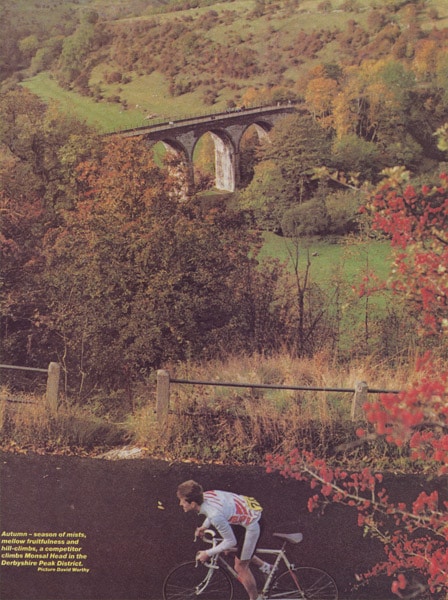 Related
Veloviewer
Strava
Related
Purchase 100 Climbs
100 Greatest Cycling Climbs at Amazon.co.uk
100 Greatest Cycling Climbs at Waterstones
---
Another 100 Greatest Cycling Climbs at Amazon.co.uk
Another 100 Greatest Cycling Climbs at Waterstones