Location: Church Houses, North York Moors Blakey Bank
Other names: Long Lane
Distance: 1.2 miles
Average gradient: 10 %
Maximum gradient: 20 %
Height gain: 206m
KOM time: 7.24 – 10.0 mph
pb: 8.18, 01/04/2016
Blakey Bank is another tough climb in the North York Moors. It is a little hidden away, and the road is quite quiet.
As you enter Church Houses from the east, there is a left turn which takes you out of the village and you begin climbing. The start of the climb is fairly gentle, but it gets steeper and maintains a fairly tough gradient, with several ramps of 20%. In the middle there is a very short respite, before the climb continues to go up the side of the hill. For much of the climb, you will be out of the saddle as you climb up a gradient of 15-20%.
It is not too far from Rosedale Abbey (about 10 miles) so if you want to make a day of it, you can have a go.
Church Houses is part of Farndale and is famed for displays of native daffodils by the river. I cycled the climb in April 2016 – I didn't see too many daffodils from the side of the road, but there were quite a few tourists coming to walk along the river. Unfortunately, my mind was more set on the looming hill (which you can see in the distance).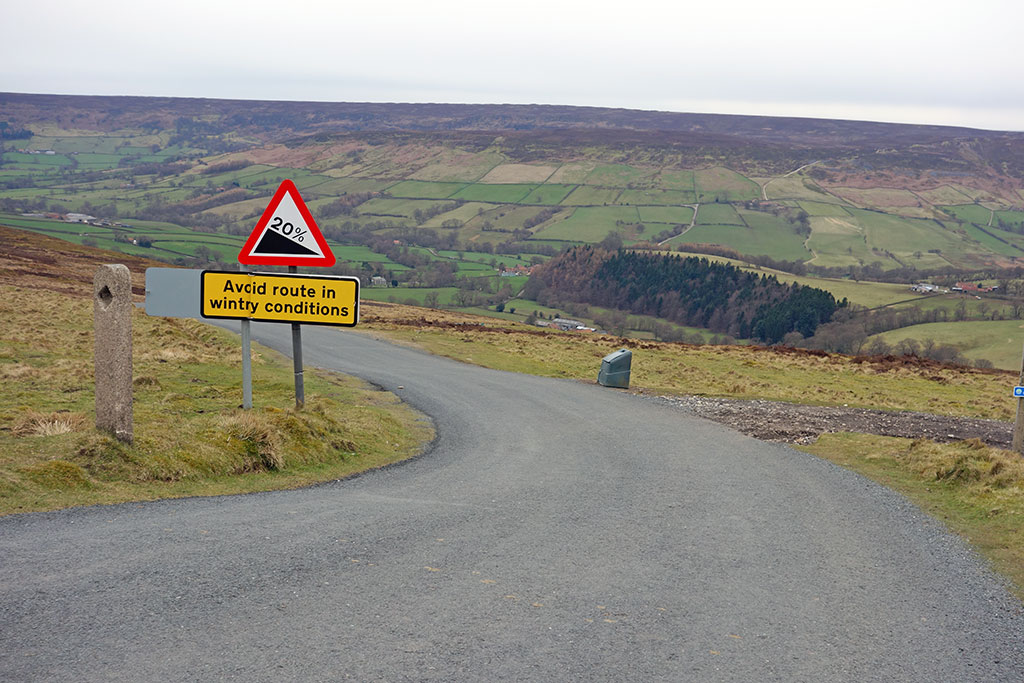 Veloviewer
Strava
Related
Purchase 100 Climbs
100 Greatest Cycling Climbs at Amazon.co.uk
100 Greatest Cycling Climbs at Waterstones
---
Another 100 Greatest Cycling Climbs at Amazon.co.uk
Another 100 Greatest Cycling Climbs at Waterstones